mind games
curtainfic
twenty-four hours to live
au: college / highschool
futurefic
au: space
marriage
sex pollen
au: alternate professions
sharing a bed
au: supernatural
wingfic
FREE
★
SPACE
deathfic
chosen family
handcuffed / bound together
character in distress
snowed in
au: fairy tale / myth
fake relationship
secret twin / doppelganger
locked in
unrequited love / pining
au: crossover
mind control
I signed up for yet another bingo game. Bad me! lol I can't help myself. This is the Trope Bingo one. Looks fun though some of these topics are sorta unfamiliar to me. I am sooo green! lol
Title:
Her
Fandom:
Malibu Country
Characters:
Reba Gallagher && Kim Sallinger (non-romantic)
Word Count:
1,552
Summary:
Kim forces Reba to remember their past... A pre-canon one shot.
(
I remember her
Collapse
)
Current Mood:

blah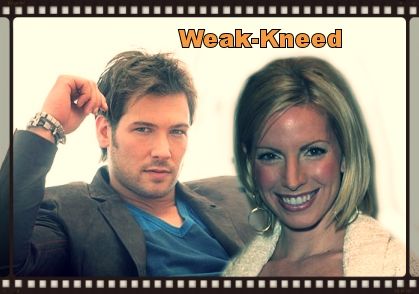 Title:
Week-Kneed
Fandom:
Passions
Pairing:
Jared Casey and Gwen Hotchkiss
Word Count:
1,039
Summary:
It's the good kind of weak-kneed...
Current Mood:

frustrated
Title: Wet
Fandom: General Hospital
Pairing: Jasper "Jax" Jacks and Sam McCall
Word Count: 1,105
Summary: Jax punishes Sam for trying to steal the Dead Man's hand.
Rating: Mature, of course
Author's Note: I wouldn't say these two were soulmates but I certainly enjoyed their pairing, short as it lasted.



Title: Our Moment
Fandom: General Hospital
Pairing: Jason Morgan and Courtney Matthews
Word Count: 1,302
Summary: Courtney and Jason are trapped together and it makes all the difference.
Author's Note: I am a hardcore Jasam fan but Journey had some really great moments together, I will admit! This takes place in 2004.



Title: We Belong Together
Fandom: Grey's Anatomy
Pairing: Mark Sloan and Callie Torres
Word Count: 1,300
Summary: Mark and Callie realize where they truly belong.
Author's Note: Admittedly, this is not one of my better written one shots but I hope you Mallie-ites like it anyway!


Title: We're in Love
Fandom: 90210
Pairing: Navid Shirazi and Erin Silver
Word Count: 314
Summary: Moment to moment with "Nilver".
Author's Note: These 2 are so endgame and I won't ever believe anyone who tells me otherwise!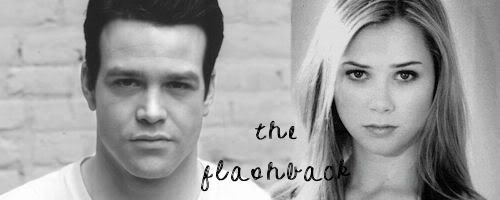 Title:
The Flashback
Fandom:
Port Charles
Pairing:
Neil Kanelos and Serena Baldwin
Word Count:
2,067
Summary:
Neil remembers what was and what almost could have been.
Author's Note:
These two sooo would have been a supercouple! The banner shows how they might look all grown up.
Current Music:

Georgia Rain - Trisha Yearwood
Title: Summer Storm
Fandom: As the World Turns
Pairing: Dusty Donovan and Lucy Mongtomery
Word Count: 2,045
Summary: Lucy feels guilty for not being able to save Jennifer's life.